FEATURES
TECH SPECS
FAQ
REVIEWS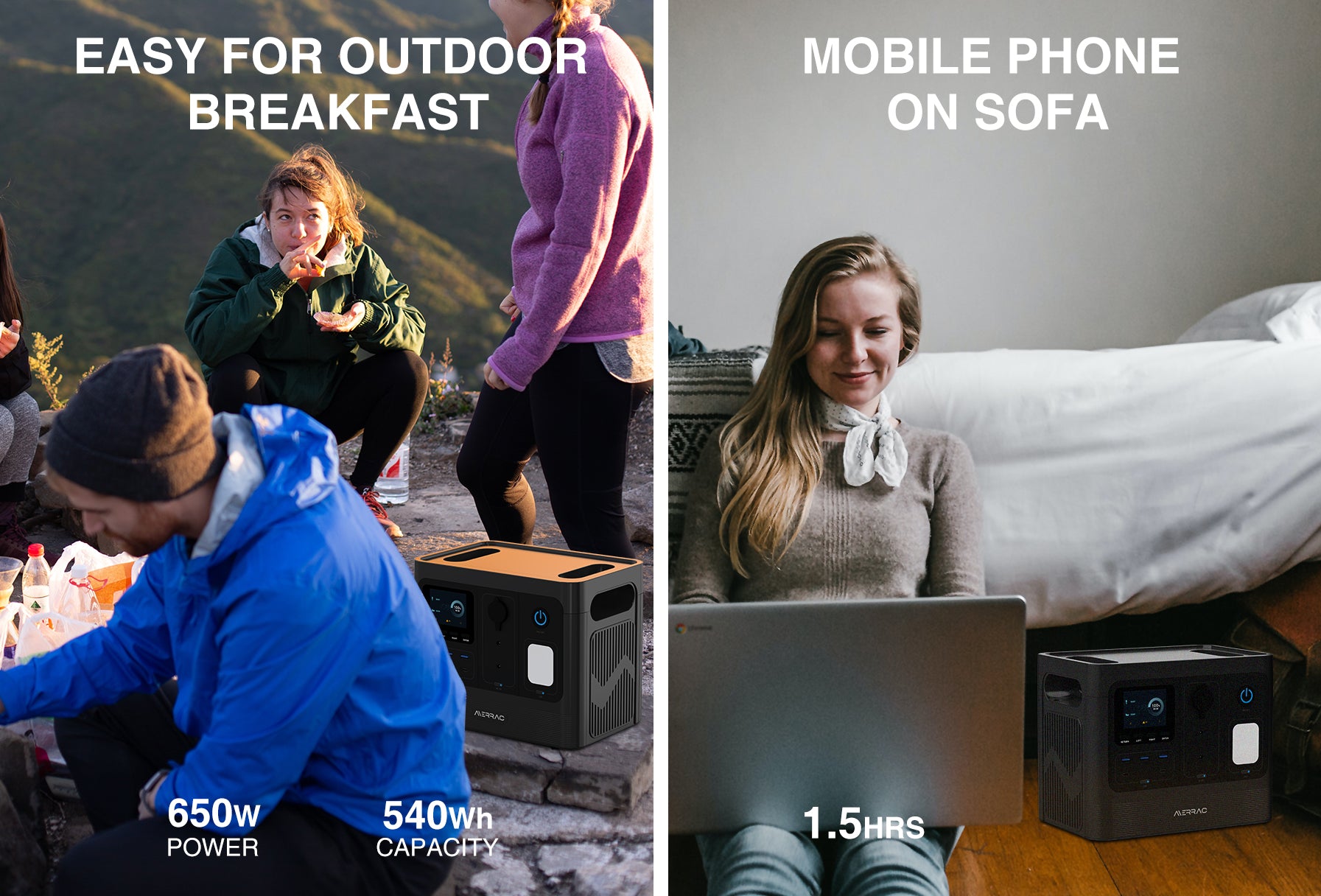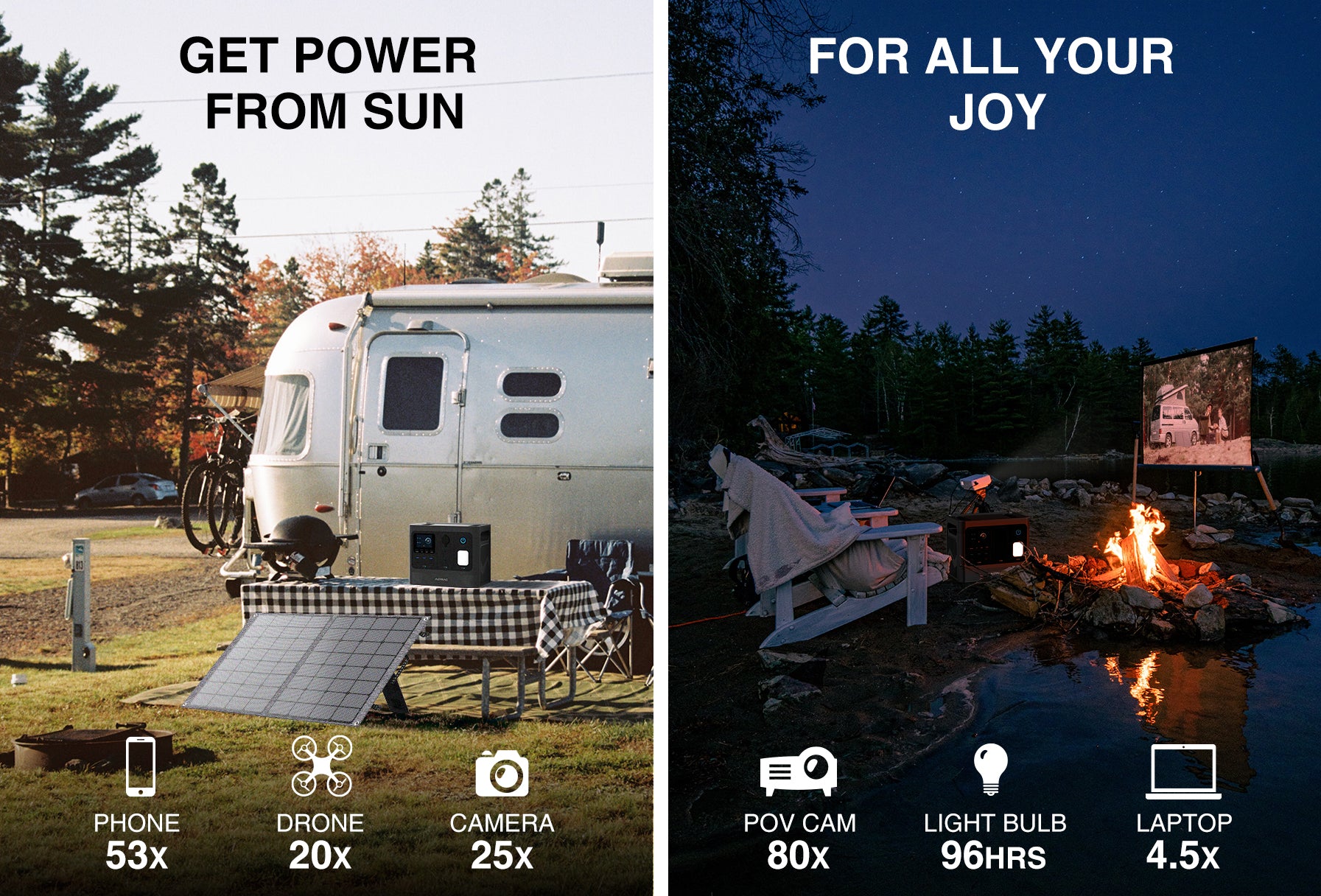 MERRAC Space series portable solar generator can provide you reliable power in a green way, no more harm to nature.
-Solar panels optional, absolutely unlimited power resource, as a solar generator, it supports up to 200W (10Volt-45Volt) solar.
- Unique Merrac fast recharge technology which can reach a charging power to 350Watt, 540Wh can be fully charged within 1.6 hours.
-650Watt capacity & and 540Wh, with 10 output ports, it can be used as supplementary power for many daily devices.
*Power a Wide Range of Devices*
The MERRAC POWER STATION comes with 650W inverter, provides support for a wide range of essential devices. Note that the total rated wattage of the AC outlets should be under 650W. It is not recommended to use the MERRAC power station to power heavy-duty devices.
Q1: What devices can be charged/powered by MERRAC SPACE PRO I 06?

A: With its 650W AC inverter, this solar generator can power most of your appliances under 650W.

Q2: How long will MERRAC SPACE PRO I 06 power my device?

A: Working time (estimation) =540Wh * 0.9 / operating power of your device. (0.9=Conversion Rate) Kindly note the actual working time may vary under different circumstances.

Q3: Can it charge and discharge at the same time?

A: Yes, the MERRAC SPACE PRO I 06 supports pass-through charging. But it is more recommended to use it after charging.

Q4: Why does this power station lose charge even with no devices connected?

A: The AC inverter, DC regulator, or LCD screen will consume a certain amount of power under standby mode, so please long press the AC/DC Power Button to shut down the unit completely when not in use.

Q5: How does the Uninterrupted Power Supply(UPS) function work?

A: When your portable power station is plugged into the wall, any electronics plugged into it are directly powered from the grid and not its battery. When power from the grid stops, as in a blackout, the power station automatically switches to battery power within 10ms.